May Newsletter
Your Home - Home Security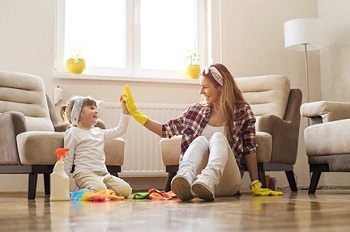 Nowadays, with what is going on around the world, and with dangerous things such as crime, have you taken the step to protect your home? It is vital to make sure you take the proper safety precautions to protect your home against burglary and theft. Below are some ideas and tips for you to get YOUR HOME secure.
If you have someone in your area that you trust (a friend or family member) have them stop by your place occasionally, just to check up on it while you are away.
Get a security system that preferably has the option for automatic timers so that you can arrange for specific lights to turn on at preset times. This can act as a deterrent and keep thieves away.
This tip might seem like common sense, but it should be said, because with the hustle and bustle that often accompanies the base security of your home (especially when paired with traveling), it can be easily overlooked: lock up your home and keep valuable object out of plain sight. Before leaving, double-check to make sure that all windows and doors are securely locked. Also, make sure that valuable items are locked away and not visible to people that may be able to see into your home.
Lastly, make sure you take all the kids with you! It may not seem as though this is a way to protect your home but it is - we've all seen Home Alone - some damaging things can occur when a child is left alone. In addition, forgetting a valuable member on the family trip can put a damper on the vacation you planned.
While these tips may be simple, they can also be easy to forget. Take some time to double-check everything and anything.
Finances - Polishing Up Resumes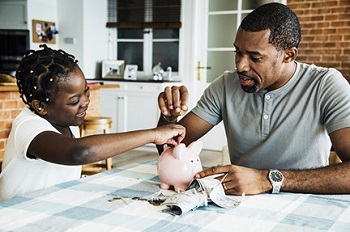 At a time like this, it's never too late to improve your already existing resumes. As the demand for savvy and unique people such as yourself, employers are constantly searching for new candidates that stand out from the others. To do so, you'll need a few tools and tips to create the 'perfect' resume, that'll make you outshine the competition.

Format Your Resume Wisely - Do the Hiring Manager's Work for Them: No matter how well written, your resume won't get a thorough reading the first time through. Generally a resume gets scanned for 25 seconds. Do the work for them! Use a logical format and wide margins, clean type and clear headings. Use bullets, and selectively apply bold and italic typeface.

Identify Accomplishments not Just Job Descriptions: Hiring managers, especially in technical fields like engineering, seek candidates that can help them solve a problem or satisfy a need within their company.
- Focus on what you did in the job, NOT what your job was - there is a difference.
- Include a one- or two-line job description first, then list your accomplishments.
- Accomplishments should be unique to you, not just a list of what someone else did.

Cater Your Resume for the Industry: Unlike advertising and design professionals, who have greater creative license in designing their resume for those fields, your accomplishments, error-free, grammatically-correct writing, along with clean, crisp type will make the impression for you.

This article is for information, illustrative and entertainment purposes only and does not purport to show actual results. It is not, and should not be regarded as investment advice or as a recommendation regarding any particular investment action.
Personal Interest - Personal Space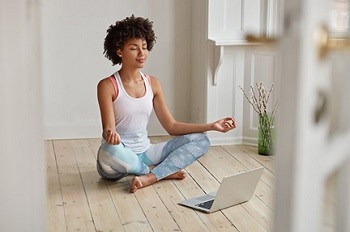 Our surroundings can have a significant influence on our mood and actions. Our home is a place where most of us spend a significant amount of time. With that being said, is your home a place of solitude or a place of chaos? Ok, it is obvious that the home cannot always be a calm and soothing place. However, you do have the ability to create some personal space in your home that reflects the type of energy you want to feel. Whether you want to be calm, creative or energized, make sure your personal space reflects your desires.

It is important to remember that your personal space can literally be anywhere you'd like it to be. Consider it your place of refuge, the place you go to collect your thoughts. For instance, your personal space does not have to be inside the home; your personal space can be outside in the backyard. Maybe your personal space consists of a hammock in the backyard where you can relax and take a nap. Or maybe your personal space is outside in the garden. Perhaps, in this garden there is a table and chair, where you can read a novel and enjoy a nice bottle of wine.

If you create your personal space inside the house, decorate it with colors and items that are special and that inspire you. Perhaps, you are not a person that specifically needs inspiration, maybe you just need a place to watch the game or read the paper - a place that is all yours. Whatever your desire, design your personal space exactly as you'd like it to be so that you feel comfortable and happy in your surroundings.

The important thing to remember about creating your personal space is that it can be wherever or whatever you'd like it to be; it is yours and should be personal to you. Use the summer season to enhance or create your personal space so that you have a special space to relax and cool down during the summer.

Links to external websites are provided by VanKeef Financial for your convenience.
VanKeef Financial does not endorse these sites and assumes no liability with respect to the information contained therein. You should review the linked site's privacy and security policies as they may be different from that of VanKeef Financial .




Important Dates:
May 5 - Cinco de Mayo
May 12 - Mother's Day
May 27 - Memorial Day




Well done is better than well said.
- Benjamin Franklin