November Newsletter
Your Home - Making a More Relaxing Home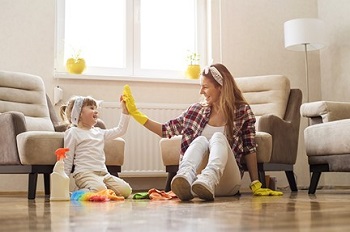 It's finally November, meaning it's almost the end of the year once again! With the new year coming, why not get started on one of the essential necessities in your life, your HOME! We've talked about home improvement in the past, but in this month's segment, we will be focusing on ways to create a more relaxing home by changing things around the house! We will focus on four key ideas on improving the relaxation capability in your home!

Create a more relaxing bedroom



Remove all clutter on your bedside table and your dresser. Put away any clothes that are left out or that are hanging from doors or behind doors.
Don't leave the house without making your bed.
Consider purchasing a new mattress if yours is well worn.
Purchase sheets with a high thread content. They need not be expensive, but the higher the thread content, the softer the sheet.
Keep windows unobstructed to let in natural sunlight when you want it, but be sure that you can pull a shade or some drapes so that same wonderful sunlight doesn't wake you from a deep sleep before necessary.
Hang art and photographs that remind you of happy moments.
If you have the space, create a sitting area with an oversized chair or couch - where you can read or watch television without having to sit on your bed. There should be a lamp - either table or standing - right there to ensure proper lighting when the sun goes down. Keep magazines and books on a small table as long as they are not work related.


Create a more relaxing living room


Consider your furniture placement. Where's the focal point? Is it a fireplace? A large bay window? Place furniture where you will have a relaxing focal point. Keep it grouped together in a comfortable and intimate setting. Consider colors that are natural or white. Bright colors and loud fabrics are jarring and energizing - keep the brights where you want the energy to be. Textures should be soft to the touch as well as visually.
Toss a few extra pillows onto the couch.
Keep blankets nearby, in a basket, or trunk, or ottoman that doubles as storage.
Keep a lamp nearby for nighttime reading.
Bring plants or fresh cut flowers into the room.
Let the light shine in. Open drapes and shades to take full advantage of your room's natural sunlight.
Keep magazines and books on the coffee table or create vignettes that evoke a sense of calm.


Create a more relaxing bathroom

If you are fortunate to have a large bathtub or Jacuzzi you are already halfway there! Nothing says relaxation like a long, hot soak in the tub. This small room can easily be turned into a little haven.
Unless you live in an apartment and have neighbors who can peer in, let the natural light shine in if you have windows in your bathroom. In the evening or during the night consider placing dimmers on your lights. I think this should be mandatory in all bathrooms!
Place a small table near the tub on which to place a book, cup of tea or wine glass.
Place soft, machine washable area rugs on the floor, and one near the tub.
Replace your shower head for a massaging one.
Hang art on the walls, just be sure not to hang valuable photographs or paintings that could be damaged from the humidity.


Create a more relaxing kitchen

Now, the idea of a relaxing kitchen may sound like an oxymoron as it is, after all, the hub of the house. It's where life is lived, nutritious meals are prepared, where friends and family gather, and where memories are made. So while we don't necessarily want a relaxed kitchen, we may prefer one that is harmonious and organized - devoid of chaos and clutter. I know that I work best in an organized and clutter-free kitchen.
The more organized the kitchen the calmer the space will be.


Keep like items with like items. All spices should be kept together, with the ones frequently used most accessible.
Organize and clean out your cupboards and pantry from time to time. Toss items that have been sitting around for a while that are opened and not finished, such as crackers, cookies and cereals. This is a good time to check your supply and replace items that are running low. Do the same with your refrigerator where items that have expired tend to sit far too long. Wipe down all shelves.
Create a coffee bar area. In one area, keep your coffee cups or mugs, coffee, sugar and coffee maker.
Keep a snack drawer for the children. In the refrigerator designate a specific area for the children where they can access healthy snacks such as fruit, yogurt, cheese and juice.
Keep your workspaces clutter-free. People have a habit of dumping mail, magazines and whatnot on their counters. These piles grow and grow over time and tend to get pushed from one spot to another. Designate one space for paperwork that is not on the counter.
Consider your prep areas? Where are they? Are your prep tools such as cutting boards, knives, measuring spoons, etc., all within reach, or do you have to walk across the room to get what you need?
Do you have a table in your kitchen? Make sure to keep that clutter-free as well. The table can be used as additional prep space, but a clutter-free table ensures that the family can sit together at the table without having to clear it off in a frenzy before each meal.


Our lives these days are busier than ever. We spend more time in our offices or on the road than we do in our own homes. Our lives have become so fast paced and frenzied that we really need to make a concerted effort to slow down. For many of us this no longer comes naturally, and we must force ourselves to relax - to really stop and smell the roses. A home that is disorganized, chaotic and full of discord is not a relaxed one. These are a few simple and very basic steps that we can do to make our homes more harmonious and peaceful to return to at the end of a busy day.
Finances - Early Christmas Shopping (How To)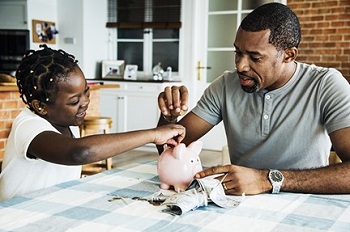 As we already said once, it's nearing the end of the year, and it's going to be coming quick! With this, once Thanksgiving is over, Christmas is right around the corner! We've taken the time to compile a "how to" guide to get started on your Christmas shopping earlier by giving you the most important organizing tips you will need to get your Christmas shopping started right!

Know who you are buying gifts for. Some people only shop for close family and friends. Other people put together Christmas presents for coworkers, the postal worker, the dog walker, hairdresser, plumber, poker buddies, kid's teacher, and more. Decide on what you are comfortable with.

Set a budget. Christmas presents should figure into your household or personal budget for the entire year, instead of just trying to find extra money somehow every November or December. You can always start by saving a small amount every month.

Keep a general idea of how much you will spend on each person. For instance, you will likely spend more money on your immediate family than on a coworker. Decide on what sort of gift matches each person on your list. What do they like? Movies, books, games? Have a rough idea of what presents would please the people on your list. Brainstorm ideas. Write the ideas down on your list. Listen to the person or other people for ideas, and write them down too. Keep this list in an easy-to-carry form, like tucked away in your wallet or checkbook for quick reference.

Put off procrastinating. Many people end up shopping last minute because they put off the inevitable. Instead, make a plan with solid goals, dates, and timelines.

For instance, shopping will be done by December 20th. Put aside two evenings, twice a week for 2 weeks to accomplish this task. Leave some wiggle-room in case something comes up, but don't keep making excuses. It can help to have someone who is good about shopping to keep you on track.

Or start as early as the day following Christmas day. There's no point in buying early if you're going to buy for full price. Christmas shopping can start December 26th. Although you may feel the last thing you want to do is shop after the Christmas rush, stores often have incredible sales immediately after the holidays, and most items will be perfectly good gifts the next year.

Check out sales throughout the year, such as at the end of summer.

After-Christmas and Boxing Day sales are a good time to pick up wrapping paper and the like for the next year for a pittance.

Have a shopping plan. Maybe you're not the type of person who likes shopping, or don't have the time to browse for Christmas presents all year long. Instead, put aside one period of time, like a weekend or a special shopping trip.

Keep track of presents. Don't lose the present or forget who you bought it for.

Have a designated area for presents, such as a tote, section of closet, or attic. Be sure that the present won't be ruined by variations of temperature, humidity, mold, mice, and so on.

Write the name of the designated gift-receiver on a removable sticker or piece of tape. That way you'll remember who you bought it for. If you change your mind, it's easy to re-designate. Cross their name off the list as soon as possible to avoid forgetting that you already bought them something.

Hide the gifts well. Hiding is the hardest part of buying a gift early, but it's perfectly possible. If you live with the person, hide it in your craft cupboard, toy box, the back of a wardrobe, etc., and leave it inside backpacks or other opaque bags. It's best to choose somewhere the other person is not likely to look.

This article is for information, illustrative and entertainment purposes only and does not purport to show actual results. It is not, and should not be regarded as investment advice or as a recommendation regarding any particular investment action.
Personal Interest - Thanksgiving Saving Hacks (Cooking)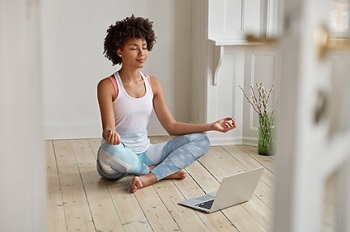 It's finally time... Thanksgiving! A.k.a the time of year where everyone celebrates (mostly) by eating to their heart's content! Or rather three times their stomach capacity. This year, we've gathered some of the most life-saving cooking hacks for anyone who stresses about Thanksgiving to the max if anything is done wrong. We will be mainly focusing on food hacks, specifically to make your life easier! (Hence why its called a hack!)

Ice Chest as a Fridge
In the lead-up to the big feast, refrigerator real estate is precious. Clear out those space-hogging bottles of dressing and pickles, and stow them in a cooler filled with ice packs out in the garage. Other genius plays with this wonder box: Use it to brine your turkey overnight (make sure to add plenty of ice). Or treat it like a warming drawer - it's insulated, after all. Line it with aluminum foil, add some folded towels and fill it with hot dishes as they come out of the oven. (Employ common sense here and don't melt your cooler.)

Pennies as Pie Weights
To prevent your pie shell from puffing up during par baking, experts recommend filling the bottom with pie weights, but you can also use dried beans, uncooked rice, gravel - even screws or pennies (just line the dough with foil first).

Aluminum Foil as a Roasting Rack
The point of a rack is to hold your bird above the pan so heat can circulate evenly. Who says it has to be made of wire or cost a lot of money? If you don't have the store-bought variety, crumple some sheets of foil into thick ropes and wrap them in coils on the bottom of your pan. Or go biodegradable and place the bird on a bed of halved onions, carrots and celery.

Slow Cooker as Mashed Potato Keeper
The only thing worse than lumpy mashed potatoes on Thanksgiving is cold, gluey ones. To keep your spuds warm when every burner of your stovetop is in use, butter your slow-cooker insert, add a little heavy cream and spoon in the potatoes. Set the temp to low and stir every hour or so to keep your potatoes smooth and silky.

Measuring Cup as a Fat Separator
The secret to great gravy is skimmed - not greasy - pan drippings. If you're without a fat separator, pour your drippings into a large heatproof measuring cup and pop it in the freezer. As the drippings cool, the fat will rise to the top and solidify, making it easy to skim off with a spoon.

Thermos as a Gravy Warmer
If it works for minestrone, it'll work for your bourbon gravy. Decant to a gravy boat just before serving.

Salad Bar as a Sous Chef
Shave hours off your prep time by picking up ingredients from the supermarket salad bar that are already cleaned and ready to go - think chopped onions, trimmed beans, sliced bell peppers, hard-boiled eggs and even crumbled bacon.

Kitchen Cabinets as a Cookbook Stand
Minimize clutter in the kitchen, eliminate flipping back and forth, and protect that fancy computer tablet that you just know is going to get damaged in the cooking chaos, by making copies and printouts of the recipes you'll be cooking for the feast. Then on game day, take a note from FN food stylists and tape them at eye level to the doors of your kitchen cabinets. They'll be easy to read and follow, and you can make notes on the fly - and even arrange them in order of your cooking prep.

Chicken Broth as a Turkey Reviver
Overcooked the bird? Before you spirit that platter of dried-out breast meat to the table, drizzle it with a little warm chicken broth. It'll help moisten the meat and add flavor. This is also a good trick for perking up slices that have gone from room temp to cold.

Corkscrew as a Guest Deflector
To keep well-meaning family and friends out of the kitchen during the final flurry of cooking, come up with a few tasks they can do to help. Opening the wine, filling water glasses (which you have placed outside of the kitchen), hanging coats and herding children will all be appreciated - and will guarantee you time to focus when you need it most.

Links to external websites are provided by VanKeef Financial for your convenience.
VanKeef Financial does not endorse these sites and assumes no liability with respect to the information contained therein. You should review the linked site's privacy and security policies as they may be different from that of VanKeef Financial .




Important Dates:
November 11 - Veterans' Day
November 12 - Veterans' Day (observed)
November 22 - Thanksgiving
November 23 - Black Friday Christmas Shopping



The beginning is always today.
- Mary Wollstonecraft Shelley