March Newsletter
Your Home - Spring is Officially Here!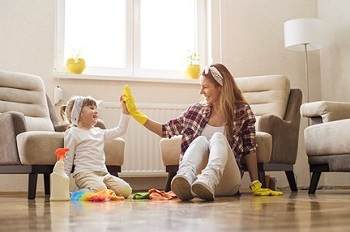 It's FINALLY that time of the year again. The temperatures are rising, the flowers are coming into bloom, and the days are getting longer, letting us know that summer is just around the corner. For travel, spring can mean taking that long-awaited vacation to a tropical locale or even a cross-country road trip with the music up and windows down. Let's get some ideas going to get your spring started off right!

Learn which fruits and vegetables are in season and try a new recipe
Springtime is a great season for growing and there are tons of fruits and vegetables that can be purchased at your local market that aren't available any other time of the year. Strawberries, cherries, and apricots begin to come into season in the spring, and vegetable lovers will delight in fresh peas, beets, asparagus, and artichokes. It's the perfect time of the year to indulge in a seasonal salad or fresh-baked pie. Nearly every food website offers seasonal recipes.

Plant a garden
While some regions of the country may still have frost on the ground in the spring, that doesn't mean that all hope is lost for gardening. In fact, some flowers and vegetables experience better growth in the cooler months. Start the growing season off right by filling your garden with a vivid perennial Primrose or a bright Petunia. Both actually do their best blooming in cool temperatures and there are many different varieties to choose from. For those who want some fresh, homegrown eats, there are also a number of vegetables that thrive in the cooler spring temperatures. Try putting in multiple crops of peas and lettuce, or get a start on your perennial vegetables, like asparagus and rhubarb. If you don't feel like braving the cold, plant an indoor herb garden with basil, thyme, and rosemary, and simply transfer the pot outdoors when things start to warm up.

Go for a scenic hike or bicycle tour
Spring is the perfect time to break out your best hiking gear and hit the trails. If you live in a region where the spring temperatures are moderate, a morning or afternoon hike can be a great way to get some exercise and experience the great outdoors as flowers are beginning to bloom again.

Plan a backyard party
Rid your mind of months of winter seclusion by gathering friends and family for a fun springtime backyard party. Uncover all the patio furniture, throw on a tablecloth, and set up an array of delicious buffet-style food for your guests. Uncover the grill for the first time in months and delight your guests with freshly prepared chicken, steaks, or hamburgers, or impress with a seafood spread that includes seasonal fish selections and summery sides like pasta salad or grilled corn on the cob.

Get a jump start on spring cleaning
Although cleaning may not sound like the most exciting pastime, it will get you in the springtime mood and give you a clean palette for all of your upcoming summer get-togethers. Head over to the experts at Martha Stewart to get a printable checklist, cleaning product reviews, and tips for getting the most out of your spring cleaning session. Feeling crafty? Go eco-friendly and create your own cleaning products. Nearly every type of cleaner can be made at home with products you can find at your local stores, including things like dust remover and carpet cleaner.
Finances - 401K Planning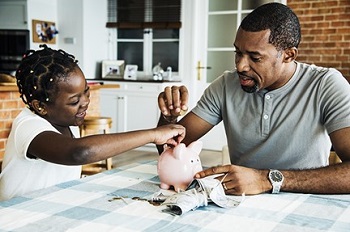 With the amount of job demand, a lot of workers are increasingly on their own when it comes to providing for their retirement. Pensions are all but unheard of outside of the government or heavily-unionized industries, and both employers and the government have increasingly transferred more and more responsibility to the individual worker. When it comes to employer-sponsored plans like 401(k)s, it is vital for workers, savers and investors (and you should see yourself as all three) to make the most they can out of the plans. While there are some differences with other plans, like 403(b)s, most of this advice applies fairly well across the major plans in the United States. Below is a list of ways to get your 401(k) planning well established and ready to go.

Work Backwards
For folks who have the ambition and the financial wherewithal to truly make the most of their 401(k), one of the best ways to begin is by working backwards. Take your maximum allowable contribution (your 401(k) plan documents should make this number relatively clear, or you can ask for help), divide it by the number of pay periods in a year, and see where that leaves you.

Make the Match
Fully exploiting employer matching is one of the most vital strategies in getting the most out of a 401(k) plan. Matching is pretty much exactly what it sounds like - subject to certain rules and limits, your employer will contribute the same amount of money you contribute, effectively doubling your retirement savings without decreasing your salary or increasing your tax burden. Many employer matches kick in at 3% of your pay (or higher), so try as hard as you can to at least contribute this much.

Watch the Costs
As part of some employee retirement plans, workers can avail themselves of investment advice from independent professionals. Unfortunately, this advice is rarely free and you may find that you pay 1 to 2% of your funds to get this help. It's understandable that many workers feel overwhelmed when it comes to calculating their contributions, and then investing that money. Even still, paying for investment advice is a dicey proposition, particularly when it involves a 401(k) plan and investors are given a relatively fixed menu of investment options.

Consider Borrowing
For workers who save some funds in a 401(k) but find that they cannot contribute more, because they are saddled with expensive debt, there may be a counter-intuitive option. Most plans have provisions that allow employees to borrow funds from their own account. This money comes relatively free of strings (insofar as what the funds can be used for), and it is possible to use it to repay much more expensive debt, like credit card debt. This money does not come free, but the good news is that the interest charged is basically being paid to you.

Consider Other Options
What do you do if you have maxed out your 401(k) or you really hate the investment options offered? In most cases, it is allowable to have an IRA and 401(k) and contribute to both in the same year. The IRA contributions will most likely not be deductible, but the money put aside this way can still accumulate tax-free over decades.

Once you have contributed as much as possible to these tax-sheltered accounts, there are still other ways to save for retirement. People who are lucky to have maxed out their 401(k) or IRAs in a year can consider buying and investing in annuities. There are a lot of problems with annuities - they can carry high sales loads, they typically have high expenses and sponsors have continually transferred more risk to the investor. All of that said, money in an annuity can accumulate without year-to-year taxation, and it is a worthwhile option if protecting even more retirement savings from the taxman is important.

Complain
Last, and by no means least, complaining about a deficient plan can be an effective means of improving your options (and those of your co-workers). If you do not like how a plan is organized or the investment options on offer, say so. Keep in mind that many employers choose 401(k) plans on the basis of what is cheapest and most convenient to offer, and they may not even be aware of its deficiencies. While it is true that many workers do not like to be a squeaky wheel, and some companies are certainly apt to be more responsive than others, doing nothing is a pretty good way to ensure that the plan will get no better.

The Bottom Line
Tax-advantaged retirement savings plans are one of the relatively few boons that the government gives to ordinary workers. Careful savings is not likely to be the gateway to becoming a millionaire or independently wealthy, but it can at least go a long way towards ensuring a more comfortable and desirable retirement. Whatever the specifics on offer to you, be it a 401(k), a 403(b), an IRA and so on, make sure to contribute as much as you can afford and take full advantage of your opportunity to save money for the future.

This article is for information, illustrative and entertainment purposes only and does not purport to show actual results. It is not, and should not be regarded as investment advice or as a recommendation regarding any particular investment action.
Personal Interest - March Madness!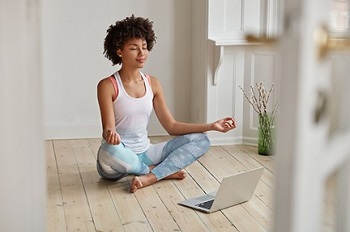 Looking for some new interests this March? Like the idea of sports, but don't happen to know much about them? Why not start somewhere where all the hype and fun follow every year! If you haven't already, it's time you join the Madness of College basketball!

Here's a little background for some of the newcomers! The event of March Madness is a phenomenon that grips the national sports psyche from the second week of March through the first week of April. March Madness is the moniker that is given to the National Collegiate Athletic Association(NCAA) Men's and Women's Basketball tournaments. These tournaments determine the national champions of college basketball. The men's and women's NCAA basketball tournaments are beloved American sports traditions that send millions of college basketball fans into a synchronized frenzy each year. These are single-elimination tournaments, which means that the championship team has to win at least six games in a row to claim the title. One loss and you're going home.

How March Madness teams are picked:

The 10-member men's and women's selection committees are sequestered in a hotel during the selection process, not unlike a jury for an important court case. Members must weigh the evidence provided to them through certain criteria. During the selection process, each member must submit a list of teams that should, without a doubt, be in the tournament. This list cannot include the school that the member represents. If eight members put a team on their list, that team is put into the field of tournament teams.

Here are some of the criteria the selection committees rely on:

- Rating Percentage Index (RPI)
- Ranking in national polls
- Conference record
- Road record
- Wins versus ranked opponents
- A team's regular season record


The RPI is calculated as 25 percent of a team's winning percentage plus 50 percent of its opponents' average winning percentage plus 25 percent of the opponents' opponents' average winning percentage. A team's winning percentage is determined by dividing a team's wins by the number of games it has played.

For those teams that aren't invited, there is no appeals process. The committee's decisions are final. The only conciliation for these teams is the possibility of playing in the National Invitational Tournament (NIT), which invites another 32 teams for postseason play. The Women's NIT - which is not run by the NCAA - invites 64 teams.

Some extra terms and knowledge everyone should know:

- The NCAA member schools are divided into three divisions depending on certain factors like school size, athletic budgets and overall competitiveness. In addition, each division has its own rules for member schools
- Sweet 16: the remaining 16 teams in the March Madness tournament
- Elite 8: the remaining 8 teams
- Final 4 these are the final four teams remaining
- Region: the brackets are divided by four regions -- North, South, East, and West -- each with 16 teams
- Seed: teams are ranked 1-16 in each division; so in the whole tournament there are four number one teams
- Cinderella: a low seed that does better than expected
- The Big Dance: the championship game
- Going Dancing: a team that is going to the championship game


NCAA Basketball Tournament 'Pods' and 'Seeds':

Talking about the NCAA Tournament can sometimes sound like a conversation about gardening. Like gardens, the tournament includes pods and seeds. Seeds refer to the placement of a team in one of four regions, and pods refer to the method of grouping seeds at particular first-round and second-round tournament sites. The same committee that selects teams for the tournament also decides how teams are seeded and where they play.

The fields of teams is divided into four geographical regions. Each region has between 16 and 18 teams, which are assigned a seed number of one through 18, with the best team in the region awarded the No. 1 seed.

Traditionally, the highest seeds (Nos. 1 through 8) have enjoyed more success than the lower seeds (Nos. 9 through 16). The lower seeds represent potential Cinderellas of the tournament. A Cinderella team is one that unexpectedly achieves success in the tournament (as previously discussed). Traditionally, Cinderella's chariot turns back into a pumpkin before getting to the Final Four.

Where teams play:

After the committee assigns seeds, it places the top four teams in each region to a first/second round site that is most geographically compatible to those teams, regardless of where the team might play in subsequent rounds. For example, a team from an Eastern state that is seeded second in the West region might play its first- and second-round games at a site in the Eastern part of the country and then play in the West Regional. A Regionalis a tournament within a tournament. The four champions from each region comprise the Final Four.

There are eight sites for the first/second rounds. Teams are placed at these sites in groups of four, which comprises a pod, and there are two pods at each site. For each region, there are four pods.

Each week, teams play at a different site. The Final Four is played at a new venue each year. The NCAA Basketball Tournament is played over a period of three weeks, usually beginning on the third Thursday in March. In the men's tournament, play starts with the "First Four," the four lowest-seeded teams fighting for a spot in the top 64. Then the real tournament begins. In the women's tournament, there are no extra teams, so there is no "opening round."

Over the first two full days of the tournament, the field of 64 teams is pared to 32. In the next two days, the field is trimmed to 16, or the Sweet 16, as it is often called. These final 16 teams take a four-day break before resuming play on the next Thursday. During the second week of the tournament, the field is trimmed from 16 to 8 (the Elite Eight) and then to four. Those teams comprise the tournament's Final Four. In the third and final week of the tournament, the teams that survive the mayhem of March and make it to the Final Four battle it out in April for the crown of college basketball.

The Final Four:

Many sports use a tournament format to decide their champion, including professional sports. The Final Four of college basketball refers to the semifinal round of the Division I Men's or Women's Basketball Tournament. In this round, there are four teams left, and two games are played to determine which two teams will head to the finals. Making it to the Final Four means that a team won its first four tournament games, and it only has to win two more to be the national champions. A team that reaches this point in the tournament is already envisioning the hanging of a national championship banner from the rafters of its home arena, which is a common tradition.

As mentioned before, the Final Four games are played in April, but they are still full of the March Madness syndrome. Typically, the men's semifinal games are played on the first Saturday in April, and the women's are played on the first Sunday. The winners of those games move on to face each other in their respective championship games, which are played on the subsequent Monday.

Hopefully every bit of knowledge we provided either helps you continue your engagement in March Madness, or sparked a new interest or hobby!

Links to external websites are provided by VanKeef Financial for your convenience.
VanKeef Financial does not endorse these sites and assumes no liability with respect to the information contained therein. You should review the linked site's privacy and security policies as they may be different from that of VanKeef Financial .




Important Dates:
March 17 - St. Patrick's Day
March 29 - National Vietnam War Veterans Day



It is no profit to have learned well, if you neglect to do well.
- Publilius Syrus