January Newsletter
Your Home - How to Transform Yourself for the New Year (Set those Goals!)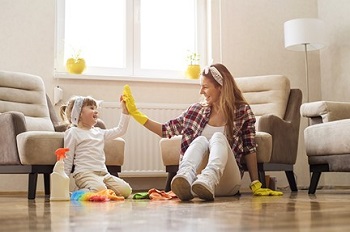 Most transformations take time, but many people see New Year's Day as a fitting moment to get started with resolutions to change their life for the better. Whatever the transformation you're aiming for, be it educational, financial, physical, mental, or something else, determination, dedication, and hard work will help you set and achieve it. By defining your goals and creating an action plan for yourself, you may be able to transform your life in the coming year.

Setting Your Goals

Think about what you want to transform in a broad sense. Starting with a broad goal will help you define what you want and why you want it. Ask yourself what you'd really like to change in your life and why that's something you care about. Are you looking to be healthier, or do you want to learn something new? Would you like a new career? Is there something else you want to change?
- For example, you could set a goal like, "I want a new career because I want to feel more fulfilled with my job."
- It could be tempting to try to change every aspect of your life at once, but that can quickly get overwhelming, making it more likely that you'll fall off the wagon. Instead, focus on just one area of your life, such as getting healthier or going back to school.

Break up your big goal into smaller steps. Once you have your overall transformation in mind, break it down into a set of more manageable goals. What steps can you take to make this goal a reality? Think about what you want to be different when the transformation is complete, identify what you specifically want to change, and then use that as the basis for your goals.
- If, for example, you want to improve your mind in the coming year, you may choose goals such as reading more books, learning a new language, and getting an educational or professional certificate.

Make an action plan. Look at each goal individually and decide what actions you want to take to accomplish it. Research resources, set dates, and schedule yourself in advance to make sure you have regular time dedicated to your goals.
- For example, if your goals include learning a new language, your action plan may be to research different language learning websites, such as Duolingo or Busuu, or making a specific study schedule.
- If your goals will require some financial investment to make it happen, now is also the time to set a reasonable budget.

Set a timeline. Any transformation will be an incremental process. Before you begin, research a realistic timeline for your goals. Remember that transformations can be ongoing, and may take longer than a year.
- Avoid setting arbitrary timelines. Safe, healthy weight loss happens at a rate of 1-2 lbs a week, for example, while proficiency in a new language takes months or even years. Use professional resources to help you set realistic timelines.
- Things might come up that throw off your schedule over the year, and that's fine; you need to be flexible as well as determined. Set your timeline with the understanding that you might not be able to follow it completely, but that is no reason to give up altogether.

Working Towards It:

Gather any supplies you need to get started. Ask yourself what you need to start working towards your goal; you can do online research to get ideas. Draw up a list and get the items as soon as you can so you can get started.
- If you are looking to exercise more by running more, for example, make sure you chart a good running path. If you want to learn a programming language, equip your desk with an instructional book and a quality computer.
- You can even make this the very first step in your goal, which will help you feel like you're already working towards it.

Start with a simple, consistent goal. Don't overwhelm yourself by trying to change everything at once. First, start with your most manageable goal and get into a steady routine before adding more into the mix.[3]
- Starting small lets you work your way up to the greatest challenges. Think about learning a language: you start with learning basic vocabulary before you try to reading a novel.

Find a partner in crime to keep you motivated. You'll likely hit a few challenging moments in pursuit of your goals. Going through them with someone you trust, like a friend or family member, can give you strength, motivation, and even make it fun.
- You can also find a shared interest group, either local or online, especially if you're learning a specific skill or working toward a more common goal. You can speak and practice with others who understand your ambitions, and they may be able to help you find creative solutions.
- For some goals, you might want a partner who can challenge you and push you to be your best. If you want a running buddy, find someone who can make it just a block or two farther than you. If you want a study buddy for a new subject, ask a peer who has taken a related course before.

Work through your action plan, one thing at a time. Any major goal will feel daunting at first. Instead of getting overwhelmed by everything you have to do, take it one step at a time. Focus on completing the first item on your schedule without worrying about the next one, then move on once you've completed it.
- If you start feeling overwhelmed, break your goals down even further. If you found a course you want to try, sign up for the class. If you found a professional with whom you want to work, make an appointment to see them.

Reward yourself for hitting goals along the way. Find small rewards for those moments when you act on your goals. Try to find things that you truly enjoy, and use them to congratulate yourself on your hard work. Creating a reward system will help you stay motivated and excited to work towards your goal. Try something like playing your favorite song, taking a long bath, watching an episode of your favorite show, or something else that you enjoy to motivate yourself in the early stages of your goal.
Finances - Preparing for Tax Season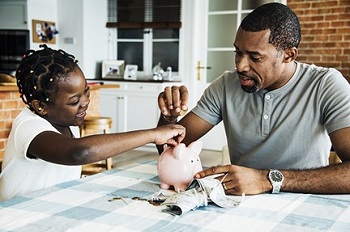 Like many Americans, we loathe tax season. Collecting documents, filling out forms, sending money to Uncle Sam - it adds up to a process that I frankly don't really enjoy.

Still, it has to be done each year, and the time to do so is nearly upon us. Here are a few steps to take long before actually filing our taxes that helps make the filing process that much easier. We do (or have done) each of these things and they've all helped greatly.

While the tax structure has undergone substantial changes, you may expect to encounter few differences in the actual filing process. The filing and other deadlines haven't changed. While the act may have changed the amount you pay in taxes or the size of your take-home check, you should begin making preparations early to avoid any unforeseen challenges.

Get a checkup: As a starter, the IRS urges taxpayers to conduct paycheck checkups. The agency provides tools and resources to help you calculate the correct amount to have withdrawn from your paycheck.

The calculator will help you determine if your employer is withholding adequate amounts from your paycheck. The calculator asks for your projected gross income, your current withholding number, the current amount of federal taxes withheld, and other paycheck-related questions.

The calculator leads you through various screens that require you to enter requested numbers into boxes. The calculator looks similar to a tax-filing form.



The final figure: Once the calculator generates a number of the estimated taxes you'll either owe or be refunded, it offers suggestions on how to change your withholding amount or request to get additional money withheld from your check.

The average IRS refund usually exceeds $2,800. If the calculator shows you'll owe taxes at the end of the year, you may file a new Form W-4, Employee's Withholding Allowance Certificate, following the advice provided by the calculator.

Advice may include changing the number of allowances you are claiming (line 5), or requesting your employer withhold additional money (line 6). Taxpayers who receive pension income may use Form W-4P. Once completed, send the form to your payer if you're making adjustments or changes.

Planning well in advance of the tax season will help better prepare you for the unexpected.
Here are several reasons to begin planning early:
- Your home, job, or relationships changed in 2018.
- You need to start saving money if you think you may owe taxes.
- You want to ensure you qualify for tax deductions.

You can make changes throughout the year to ensure your tax preparations go smoothly. Specifically, you can make periodic assessments of your paycheck withholdings so that you'll get a refund or to reduce or eliminate your tax burden. You should keep track of and store your tax and other financial records to avoid delays or frantic preparations as the filing deadline approaches. Records may include W-2 forms, canceled checks, certain receipts, and previous year's returns.

This article is for information, illustrative and entertainment purposes only and does not purport to show actual results. It is not, and should not be regarded as investment advice or as a recommendation regarding any particular investment action.
Personal Interest - Valentines Day Ideas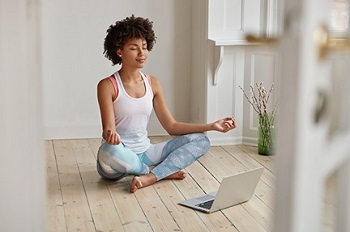 It has yet been another year since last Valentines day, it's about time to show your loved one the love and appreciate they deserve if they don't get enough already! This year, we got ya covered with six simple date ideas that can help allow your love to branch out further!

Team Up and Give Love to Others

As a couple, you probably do thoughtful things for one another all the time-maybe you regularly treat your honey to dinner or surprise him or her with fresh flowers.

Why not look beyond yourselves and test your teamwork skills by volunteering to show some love for others. Giving back as a duo will not only make you feel great, but helping the less fortunate at a soup kitchen or by walking shelter dogs will solidify your bond and make your relationship even stronger.

Take a Romantic Stroll

It's common for couples to spend time gazing into each other's eyes over dinner, or spending cozy times curled up in a blanket on the couch.

However, when is the last time you took a walk together? You might want to replace your normal evening of Netflix and chill with a little physical activity. Take a stroll to your favorite coffee shop, or even better grab your javas to go and keep on walking through a local park...hand-in-hand, of course.

Expressions of the Heart

Sure, you can buy your beloved a run-of-the-mill box of candy or chocolates in a heart-shaped box, but what can you do when it comes to really unique romantic gestures?

Dig deep down into your heart to create something truly heartfelt that will make your sweetie weak in the knees. If you play an instrument, write him or her an original song or a poem (minus the strings). Or if you're visually gifted, try your hand at a crafted card or craft.

Gift Something Sweet

Your gift to your beloved Valentine doesn't have to be edible. Forget the truffles, cupcakes, and chocolate-covered strawberries and give the gift of experience.

After all, chocolates only last as long as it takes to gobble them down. However, if you give your sweetie the gift of a concert, rock-climbing experience, or mini vacation, he or she will remember it for years to come (and have the pictures to prove it).

Devout Quality Time

Sure, this idea kind of plays romantically on the previous one (of gifting something sweet other than food). However, in my opinion, effort always trumps monetary value.

So don't measure your Valentine's Day gift by how much you spend-think of it as quality time spent with the one you love. The most meaningful gifts can be had in the time you spend together cooking a scrumptious meal or bundling up, chopping wood, and hosting a romantic campfire (with hot cocoa) in your own backyard. But remember, for truly quality time together, you need to be sure your heart and mind are completely engaged with your sweetie and what you're doing. Don't be thinking of anything else!

Spoil Your Furry Friend (If You Have One)

It's no surprise that many couples share a beloved pet. And that bond you have with your beloved is only made stronger by raising and showering love on a fur baby...together...right?

So spend the day away from social media, and all other outside distractions, and focus your love and attention on your home unit. Take your dog for a walk as a couple, do partner yoga with your beloved and your cat. Any activity done as a trio will make your heart grow larger and stronger.

Links to external websites are provided by VanKeef Financial for your convenience.
VanKeef Financial does not endorse these sites and assumes no liability with respect to the information contained therein. You should review the linked site's privacy and security policies as they may be different from that of VanKeef Financial .




Important Dates:
January 1 - New Year's Day
January 21 - Martin Luther King Jr. Day




You don't need to win every medal to be successful.
- Jason Fried